Govt also has a role to play in ending gender discrimination in employment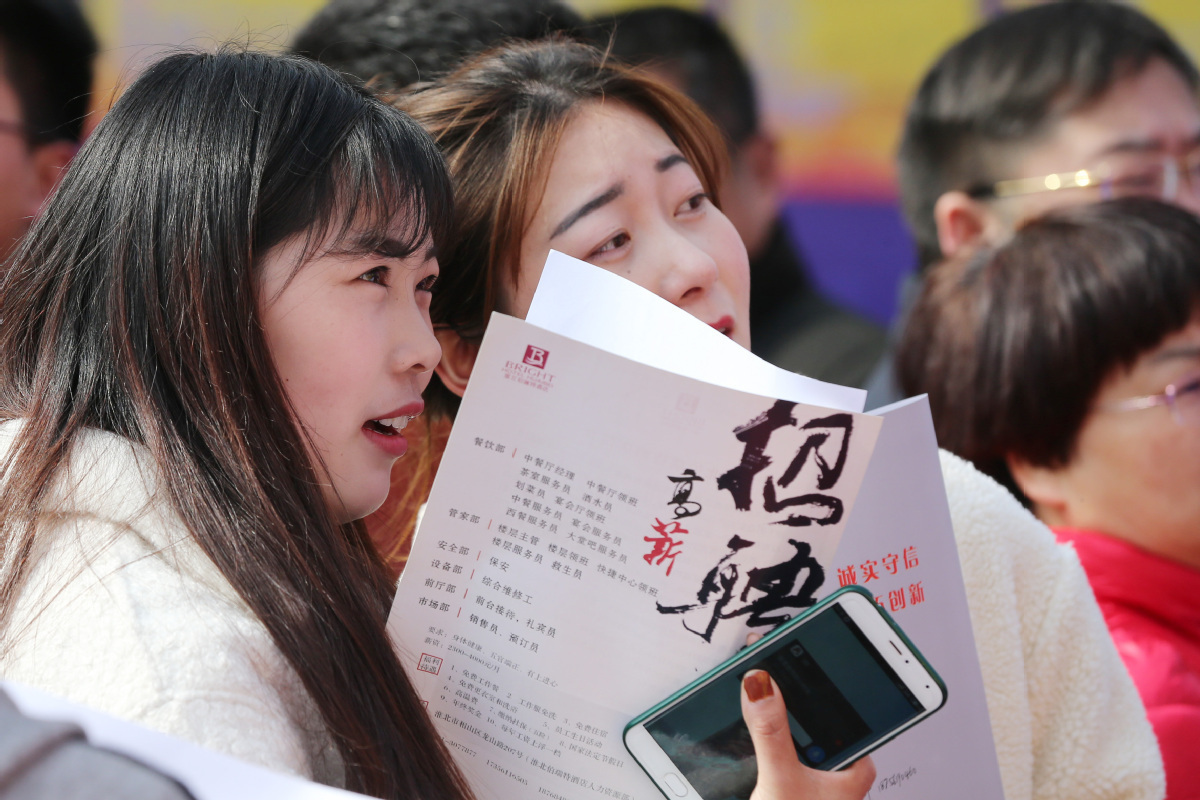 ENDING EMPLOYMENT GENDER DISCRIMINATION is not just the responsibility of employers. China Daily writer Wang Yiqing comments:
The National People's Congress Standing Committee reviewed a report on the enforcement of the Law on Employment Promotion on Aug 24. The law stipulates that job applicants and employees should be treated impartially regardless of their gender.
Discrimination is a problem that many women face in the job market not just when applying for jobs, but also in contract clauses imposing restrictions on marriage and childbirth。
As Wang Yanmeng, a member of the NPC Standing Committee, told the media, women face discrimination in the job market largely because of motherhood, which means extra costs for employers。
This problem has become even worse after the policy that allows all couples to have two children was introduced nationwide in 2016.
According to a survey by the All China Women's Federation, 24。7 percent of the interviewees said they encountered the problem of employers being unwilling to hire women of child-bearing age that haven't given birth to children because of economic and time costs they have to bear。
Many policymakers have sought to change this situation through various measures. For instance, some have suggested setting a specific ratio for the number of female employees in a company. But simply "forcing" employers to hire more female employees while ignoring their actual economic burden will hardly solve this problem, instead it may create more implicit gender discrimination in the workplace.
That's why some policymakers also suggest providing subsidies to employers to ease their economic burden and encourage them to hire more female employees。
In addition, the government and social forces could also focus on solving the contradictions between work and raising children that many female employees face。
For instance, home nursing and household service industries should be promoted, in order to ease the burden on women and help them to better balance work and family.
The government, enterprises and the whole of society should all shoulder their responsibilities to eliminate gender discrimination in employment.
Most Viewed in 24 Hours
China Views