'Extremely dangerous' Hurricane Dorian worries Florida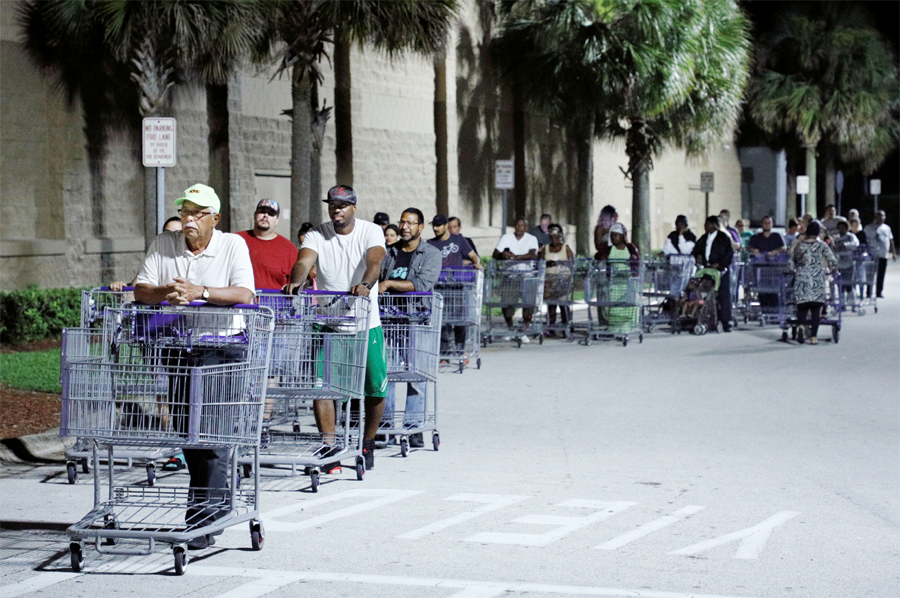 MIAMI - Hurricane Dorian churned toward Florida with increasingly powerful winds and drenching rains on Friday, wreaking havoc on people's Labor Day weekend plans in one of America's biggest vacation destinations.
The Miami-based National Hurricane Center said in a statement at 830pm EDT (0030 GMT) on Friday that Dorian had strengthened into an "extremely dangerous" category 4 hurricane, packing maximum sustained winds of 130 mph (215 km/h)。
In the Bahamas, evacuations were underway, two days before Dorian is expected to bring a life-threatening storm surge of as much as 10 to 15 feet (3 to 4.5 meters) to the northwest of the islands, the NHC said.
On Florida's east coast, where Dorian's winds are expected to begin hitting on Monday morning, items ranging from bottled water to plywood were being bought as quickly as they could be restocked. There were reports some gas stations had run out of fuel.
"They're buying everything and anything that applies to a hurricane, flashlights, batteries, generators," said Amber Hunter, 30, assistant manager at Cape Canaveral's ACE Handiman hardware store.
The hurricane has the potential to put millions of people at risk along with big vacation parks such as Walt Disney World, the NASA launchpads along the Space Coast, and even President Trump's Mar-a-Lago resort in Palm Beach.
In its longer earlier bulletin at 8 pm EST (0000 GMT), the NHC said: "Additional strengthening is forecast, and Dorian is anticipated to remain an extremely dangerous hurricane while it moves near the northwestern Bahamas and approaches the Florida peninsula into early next week."